HOMERIC CRU® – ΠΑΛΑΙΩΜΕΝΟ ΤΣΙΠΟΥΡΟ – GRAPE MARC SPIRIT – 500 ml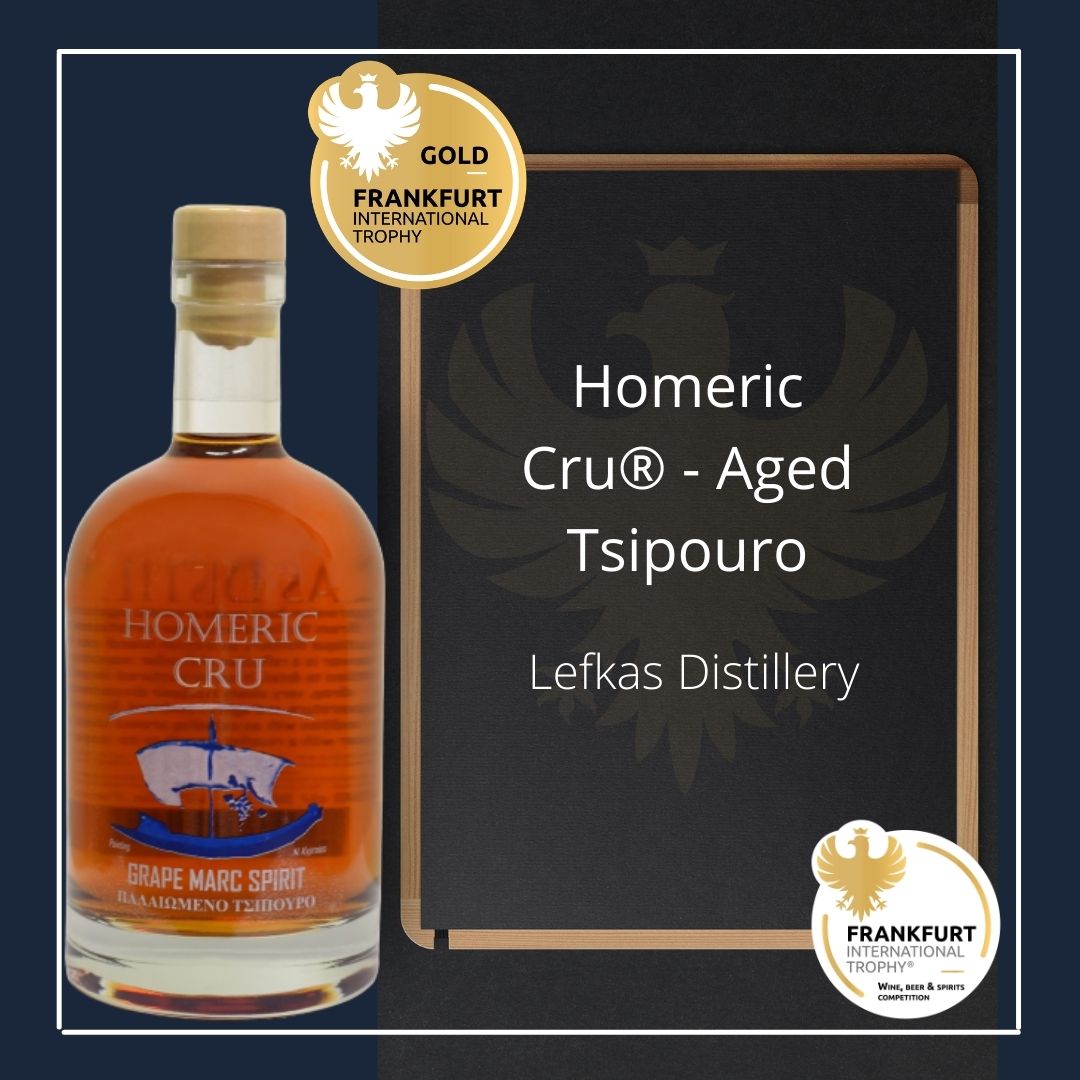 Description
Homeric Cru is a premium hand crafted aromatic aged grape marc spirit, emanating from the finest Greek grape varieties produced in our boutique distillery on the Ionian Island of Lefkada.
Its unique flavor is a reflection of the cellar master's passion and attention to detail. It has been nurtured in harmony, distilled drop by drop, very slowly in a copper discontinuous alembic, at low temperature, and aged in French and American oak.
A bespoke limited edition with an outstanding aroma and a smooth velvet flavor with a ricochet aftermath to its senses.